Welcome to Quick Cleaning, your trusted partner for top-tier commercial cleaning services Chicago. With a commitment to unparalleled cleanliness and customer satisfaction, our experienced team is dedicated to transforming your workspace into a pristine and welcoming environment vith  cleaning services chicago, let us help you with the cleaning of your enviroment.
Ranked Best In Chicago for 2 years straight!
24-HOUR SERVICE - NO CONTRACTS EVER
BONDED | INSURED | TRUSTWORTHY
Trusted by thousands of the nation's leading retail companies.
Quick Cleaning is the #1 Commercial Cleaning Contractor for Chicagoland.
anthony bedreñana
2023-11-22
I was going through a tough time and needed help cleaning my house quickly. The Quick Cleaning team was there for me when I needed them the most. They sent over a group of friendly and professional cleaners who were able to get my house looking spotless in no time. I was impressed by their attention to detail and how quickly they were able to work. I would definitely recommend Quick Cleaning to anyone who needs fast and reliable cleaning services.
Laura Camila Torres Lugo
2023-11-20
I had the pleasure of hiring Quick Cleaning to prepare my home for my family's Thanksgiving celebration, and I must say the cleaning service was outstanding! The cleaners did an impeccable job, leaving my house spotless and shining. Not only was the quality of their work remarkable, but the cleaner assigned to my home was also incredibly friendly and accommodating. Their enthusiasm and attention to detail made the entire cleaning process a breeze. I highly recommend Quick Cleaning to anyone in need of a reliable and efficient cleaning service.
Liliana Macias
2023-11-16
They did an AMAZING job! I work a ton and need help maintaining my apartment clean. I've tried other cleaning companies but this one has been THE BEST! From the people that coordinate the cleaning to the folks that clean they are incredibly helpful and thorough. Coming home to a clean apartment after a long work day is truly the best feeling in the world. Highly recommend them!
I recently hired quick cleaning, and I'm thrilled with the results. The team was punctual, professional, and left our kitchen spotless. Every corner was tackled, equipment sparkled, and the communication was seamless. The floors were left shining and the women who came were very friendly and always had a big smile on their face, would certainly recommend, very hard workers!!
Quick Cleaning exceeded our expectations with their commercial cleaning service at our restaurant. Every corner sparkled, and the attention to detail was impeccable. Their team's efficiency and professionalism transformed our space, leaving us thoroughly impressed and satisfied. Quick Cleaning is now our go-to for maintaining a pristine environment.
Quick cleaning keeps the process simple and easy.
Troy Wilcoxson
2023-11-04
Quick cleaning is very easy to use for my Airbnb business. They complete cleanings on time and leave the condo looking great for the next guests. They also have great communication in between cleanings to check in and make sure everything is going well.
Zach Naccarato
2023-10-28
As a property management company, hiring the team at Quick Cleaning has been a positive step in our business. They are responsive, communicative and we love that they're progressive and always open to feedback. They pay attention to detail and have been a great team to partner with. Daniel is our account manager and always does a great job communicating. We recommend working with them!
LEAVE THE CLEANING TO
THE EXPERTS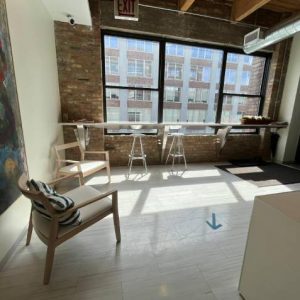 Our Commercial Cleaning Service Work for:
DO YOU WANT TO KNOW MORE ABOUT OUR COMMERCIAL CLEANING SERVICE IN CHICAGO AND SUBURBS?
Premier
Commercial Cleaning Service in Chicago
Make Your Occasion Shine!
Get your free quote
INCREASE CUSTOMER EXPERIENCE WITH A CLEAN COMMERCIAL SPACE
#1
Commercial cleaning company
If you are tired of your current cleaning provider and are wondering "who offers commercial cleaning services near me? Our services company and prices are beyond all expectations.
Our cleaning programs are tailored to every business regardless of size.
Quick Cleaning is a service company that prides itself on providing consistent, quality cleaning to enhance the value of any commercial office building. We are the best green commercial cleaning services around.
VIEW OUR COMMERCIAL CLEANING GALLERY
Discover the Art of Clean: Chicago's Leading
Cleaning Service Provider
READY TO BOOK YOUR JANITORIAL SERVICE IN CHICAGO OR SUBURBS?
LEAVE THE CLEANING
TO THE EXPERTS
#1
Commercial Cleaning Contractor
Why Choose Our Event Cleaning Service?
Tailored Cleaning Solutions:
At Quick Cleaning, we understand that every business has unique cleaning requirements. Our tailored cleaning solutions ensure that your space receives the exact care it deserves, enhancing the overall hygiene and aesthetic appeal.
Experienced Cleaning Professionals:
Our team of highly trained and experienced cleaning professionals is adept at handling a variety of commercial settings. From offices and retail spaces to industrial facilities, we bring a wealth of expertise to every cleaning project.
Cutting-Edge Cleaning Technology:
We stay ahead of the curve with state-of-the-art cleaning technology. Our use of eco-friendly products and advanced equipment ensures not only a spotless clean but also a healthier and environmentally conscious workspace.
Recognizing the diverse operational hours of businesses in Chicago, Spotless Excellence offers flexible scheduling options. Whether you require daily, weekly, or custom-tailored cleaning plans, we adapt to your unique needs.
Your satisfaction is our priority. Our quality assurance measures, including regular inspections and feedback mechanisms, guarantee that our cleaning services consistently meet and exceed your expectations.
Spotless Excellence provides high-quality commercial cleaning services in Chicago at competitive prices. Our transparent pricing ensures that you receive excellent value for your investment without compromising on quality.
Comprehensive Cleaning Services:
From routine janitorial services to specialized cleaning tasks, we offer a comprehensive range of cleaning services. This includes carpet cleaning, floor maintenance, window cleaning, and more, ensuring a one-stop solution for all your cleaning needs.
CLEANING FEES
Pay by hour (2hr minimum) or a Flat Rate Cleaning Fee
100% QUALITY CONTROL
Get real-time updates along with before and after photos.
FLEXIBILITY
No contracts mean you can start, skip, stop anytime.
SUPPLIES 
All standard supplies and equipment provided. 
ON-CALL SERVICE
Our staff is ready to tackle same-day service requests
REMINDERS 
We provide multiple reminders of upcoming services.
GUARANTEED SERVICE 
Get peace of mind with our no cancellation guarantee
EXPERIENCE
Professional trained cleaners with 4+ years of experience
RESTOCK
We sell and deliver office cleaning supplies when you most need them.
TRUST 
BBB A+ rating and Google Verified Partner
Get A 5-Star Service
Today and Every Day
#1
Commercial Cleaning in Chicago
A Chicago Cleaning Contractor You Can Count On!
Book Your Commercial Cleaning Services Chicago Today
Zip Code
Chicago Neighborhood
Zip Code
Chicago Neighborhood
60601
The Loop
60622
Ukrainian Village, Wicker Park
60602
The Loop
60625
Ravenswood, Albany Park
60603
The Loop
60625
Lincoln Sqaure, Ravenswood, Albany Park
60604
The Loop
60626
Rogers Park
60605
South Loop
60630
Jefferson Park, Forest Glen, Sauganash
60606
The Loop, Near West Side
60640
Uptown, Andersonville, Edgewater
60607
The Loop, Near West Side
60641
Old Irving Park, Belmont Gardens
60608
South Loop
60642
West Town
60610
The Loop, Gold Coast, Old Town
60645
West Rogers Park
60611
The Loop, Gold Coast, Streeterville, Magnificent Mile
60647
Bucktown
60612
Near West Side, Tri-Taylor, West Town
60653
Bronzeville
60613
Wrigleyville, Ravenswood, Lakeview
60654
River North
60614
Lincoln Park
60659
West Rogers Park, Peterson Park
60615
Kenwood
60660
Edgewater
60616
South Loop
60661
Near West Side
60618
Roscoe Village, Avondale
 
WORK WITH A TOP RATED CHICAGO COMMERCIAL CLEANING SERVICE
Cleaning In Chicago Since 2010
Chicago is a city with 2,716,450 residents and thousands of businesses starting up every year. With so much demand it is necessary to have an efficient and professional cleaning partner for your business. We service Chicago and surrounding area ok and suburbs within 45 mile radius. View the list of cities we serve.
Don't see your city? Give us a call and well let you know. If your property is outside our travel zone there are options. For a small fee we can make exceptions. 
Tired of your current commercial Cleaning Services Chicago? Look no further, Quick Cleaning is one of the leading commercial cleaning companies available in Chicagoland. Professional and reliable service awaits you. 
If you're unsure about our location, we can be found in a neighborhood renowned for its rich cultural heritage, vibrant commercial scene, and thriving community life in Chicago. More precisely, our establishment is situated at Address: 3748 W 26th St, Chicago, IL 60623, United States
How to get to Quick Cleaning in Chicago, Illinois?
In order to reach Quick Cleaning, it is important for you to know that we are located at Address: 3748 W 26th St, Chicago, IL 60623, United States, Phone: +1 773-800-2524, as we are located in one of Chicago's most popular neighborhoods, Little Village, Chicago.
Quick Cleaning is a cleaning company with a decade of experience, situated in the historic neighborhood of Little Village in Chicago, Illinois. Quick Cleaning is located 10 kilometers from Wrigley Field, a beautiful place with ivy-clad walls & manual scoreboard add retro charm to the 2nd oldest baseball stadium in the majors. (How to get from Wrigley Field)
We are also located 4 kilometers from the Garfield Park Conservatory, a beautiful place with more than 184-acre park with a swimming pool, fishing lagoon, athletic fields & tennis courts.
Finally, Quick Cleaning is located 1 kilometer from Sam's Club, a membership-only warehouse chain selling a variety of bulk grocery items, electronics & home goods.