Cleaning Your Home With A Busy Schedule
Every day, week, and month, we want to leave our schedule as open as possible to do many things. Going out, hanging with friends or family, and even cleaning. For the latter, it can be hard to set a specific day because everyone would rather spend a day resting than cleaning a house. Especially if you are busy every day. Well, today we want to give some tips about cleaning your home with a busy schedule. Read on if you want to learn how to make the most out of your time when it comes to cleaning your house.
Remove things that you don't need
Clutter is something bad that no one should have. Before you start cleaning your home with a busy schedule, you need to prepare. We have a very handy decluttering guide you might want to follow. If you do, call a junk removal service to get rid of all those things. You can also plan a garage sale to make some extra bucks. But, remember that is always important that you remove all the clutter before starting. This will give you more time to clean and prepare things.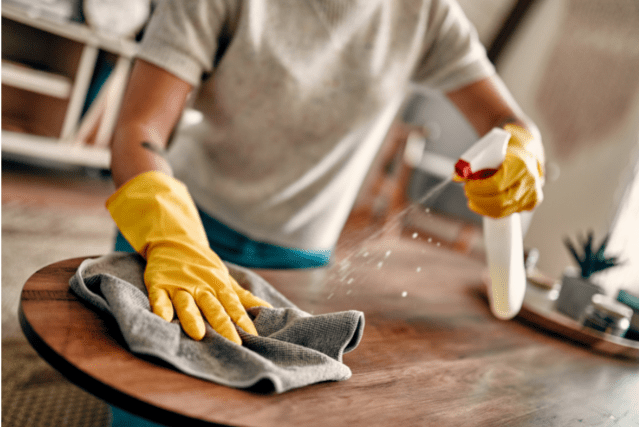 One of the cleaning mistakes that people with busy schedule do is try to get all in one go. Don't worry, take your time. It is better to spend a little time every day cleaning small parts of the house. You can make a weekly schedule and tackle a room per day. This will make the cleaning less stressful and help you relax a bit whenever you arrive home. However, remember that we also offer deep cleaning services. If you want some help with your cleaning, call us! We can do all sorts of cleaning. From appliance cleaning to general cleaning. Call today!