Maid Service
Hanover Park IL
We are here to talk about our Maid Service Hanover Park IL. Our mission is to provide a thorough, yet cost-effective cleaning for homes and apartments, including move-out and deep cleaning, as well as Airbnb cleaning.
Moreover, we understand that most of our customers are busy and don't have time to thoroughly clean their homes or apartments. That's why we offer reliable, skilled, and experienced cleaning services. We take care of the hard work, so you don't have to – leaving you with more free time and a spotless place.
View Pricing and Book Online
24 - HOUR SERVICE - NO CONTRACTS EVER
In the first place, when it comes to move-out cleaning services, we provide detailed cleaning services tailored to the client's needs. We check all the nooks and crannies during the move-out process to ensure that the old place is left looking its best.
In addition, if you're looking for a deep clean, we have experienced professionals who will come in and do all the tough stuff. We do everything from scrubbing baseboards to wiping down cabinets, waxing floors and more! Our team leaves your home not only spotless but also smelling great.
Finally, if you need help getting ready for an Airbnb rental, we are more than happy to help. Our team of professionals can make sure your place looks pristine for any guests that may come along. We will do everything from dusting to vacuuming, as well as minor repairs like changing bulbs or patching up walls.
SAVE 10% ON YOUR FIRST MAID SERVICE HANOVER PARK IL
Schedule your cleaning now
Some of the services we offer in Hanover Park IL
Welcome to Move Out Cleaning Service in Hanover Park IL. We are here to provide you with the best professional cleaning services available. Nowadays, our deep cleaning technicians have the expertise and experience to ensure the job is done right.
Actually, at Move Out Cleaning Service, we have developed a thorough line of quality cleaning services that are tailored to meet your needs. Also, our cleaning services range from basic dusting and vacuuming to deep-cleaning services that get rid of hard-to-reach dirt, grime, and germs. We also offer extra services for those tough-to-tackle areas like kitchens and bathrooms.
Welcome to Airbnb Cleaning Service in Hanover Park IL. Our goal is to make your experience the best it can possibly be.  Moreover, we provide professional deep cleaning for apartments in Algonquin and the surrounding area.
As a matter of fact, we understand that first impressions are important, so our team of professional cleaners will make sure you're Airbnb is spotless and sparkling. Finally, we provide detailed cleaning of all surfaces, including walls, floors, and furniture, as well as full sanitation of the bathrooms and kitchen.
They prefer us in Maid Service Hanover Park IL
How to book our Maid Service Hanover Park IL
1. Contact Us 773-800-2524
3. Receive a 5-Star Cleaning Service
4. Manage everything online
Nowadays, book your cleaning service in under 60 seconds. We offer guaranteed availability Monday-Sunday 8am-7pm.
In this way, we receive your request for cleaning service. Therefore, we will confirm by email and secure your date and time of service.
As a service provider, we guarantee that you will obtain the following benefits when you hire us.
In addition, your cleaner will call or text 30-45 min before arriving at your appointment. Our team is completely vetted and have been background-checked with a 5-Star Rating.
Finally, you can manage your recurring cleaning online by scheduling ahead of time. 
Things to consider before scheduling your Hanover Park IL Maid Service
What is the square footage of the house that needs cleaning?
For recurring cleaning services, how often does your home need cleaning?
How much time do I want to reserve for my house cleaning?
As a service provider, we guarantee that you will obtain the following benefits when you hire us.

Punctuality in the arrival to your house.

We clean houses and apartments in Chicago and the suburbs.

Use of ecological products

Available 24 hours a day.

Cleaning supplies included.

Discounts of up to 25% off for recurring cleaning services.

The same house cleaner you know and love on every regularly scheduled visit.
You need a Maid Service Hanover Park IL?
Know The Characteristics Of Our Professional Cleaners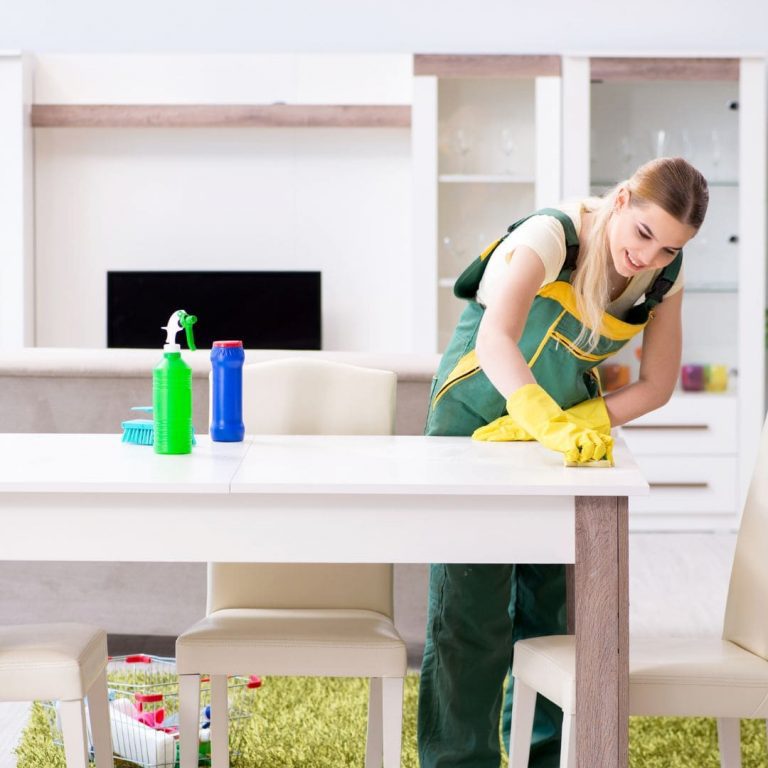 Characteristics of our cleaners:
E

xperienced in the industry cleaning professional
Also, verifiable certification
Moreover, they are highly knowledgeable in the use of new environmentally friendly products.
They are fully trained in area disinfection.

In fact, o

ur administrative team 

continuously

 makes sure to verify each team member. The following information 

is verified

 upon hire:

Regarding, a

nalysis of the last three jobs

F

amily references

Finally, extensive Background and Criminal Record
anthony bedreñana
2023-11-22
I was going through a tough time and needed help cleaning my house quickly. The Quick Cleaning team was there for me when I needed them the most. They sent over a group of friendly and professional cleaners who were able to get my house looking spotless in no time. I was impressed by their attention to detail and how quickly they were able to work. I would definitely recommend Quick Cleaning to anyone who needs fast and reliable cleaning services.
Laura Camila Torres Lugo
2023-11-20
I had the pleasure of hiring Quick Cleaning to prepare my home for my family's Thanksgiving celebration, and I must say the cleaning service was outstanding! The cleaners did an impeccable job, leaving my house spotless and shining. Not only was the quality of their work remarkable, but the cleaner assigned to my home was also incredibly friendly and accommodating. Their enthusiasm and attention to detail made the entire cleaning process a breeze. I highly recommend Quick Cleaning to anyone in need of a reliable and efficient cleaning service.
Liliana Macias
2023-11-16
They did an AMAZING job! I work a ton and need help maintaining my apartment clean. I've tried other cleaning companies but this one has been THE BEST! From the people that coordinate the cleaning to the folks that clean they are incredibly helpful and thorough. Coming home to a clean apartment after a long work day is truly the best feeling in the world. Highly recommend them!
I recently hired quick cleaning, and I'm thrilled with the results. The team was punctual, professional, and left our kitchen spotless. Every corner was tackled, equipment sparkled, and the communication was seamless. The floors were left shining and the women who came were very friendly and always had a big smile on their face, would certainly recommend, very hard workers!!
Quick Cleaning exceeded our expectations with their commercial cleaning service at our restaurant. Every corner sparkled, and the attention to detail was impeccable. Their team's efficiency and professionalism transformed our space, leaving us thoroughly impressed and satisfied. Quick Cleaning is now our go-to for maintaining a pristine environment.
Quick cleaning keeps the process simple and easy.
Troy Wilcoxson
2023-11-04
Quick cleaning is very easy to use for my Airbnb business. They complete cleanings on time and leave the condo looking great for the next guests. They also have great communication in between cleanings to check in and make sure everything is going well.
Zach Naccarato
2023-10-28
As a property management company, hiring the team at Quick Cleaning has been a positive step in our business. They are responsive, communicative and we love that they're progressive and always open to feedback. They pay attention to detail and have been a great team to partner with. Daniel is our account manager and always does a great job communicating. We recommend working with them!
Call to schedule the best maids in Hanover Park IL
Hanover Park IL Preferred Maid Service Since 2010
Why Book Our Emergency Maid Service Hanover Park IL?
Same day cleaning at affordable prices
Nowadays, by booking Quick Cleaning you will receive top quality service at a reasonable price. Also, the price quoted is the price you pay. Keep in mind, same day services have an added cost.
Moreover, this is our signature service!  It's used for times when you have unexpected guests. Moreover, or if another cleaning company canceled.  Unexpected guest arriving? If so, we are there when you most need us. Surely, we know how important it is to you. For this reason, we verify availability before booking. 
WORK WITH A TOP RATED MAID COMPANY
Maids In Hanover Park IL Since 2010
To begin with, Hanover Park is a village located in Cook and DuPage counties in northeastern Illinois, United States. It was incorporated in 1958 and had a population of approximately 37,000 as of the 2020 census.
In fact, the area where Hanover Park now sits was originally settled by Potawatomi Native Americans, who lived in the area for thousands of years. In the early 19th century, European-American settlers arrived and began farming the land.
Today, Hanover Park is a diverse and vibrant community with a strong economy, excellent schools, and a high quality of life for its residents. It is served by several major highways and is just a short commute from downtown Chicago.