Essential Moving Day Tips
If you've ever looked for a way to make your moving day easier, it isn't impossible, but it can be hard. We don't move out every day. A moving day happens over the span of years or for some people only once in their life. For that reason, moving can be daunting. There are a lot of moving mistakes that can happen and some other things that might arise. Well, to make your moving easier, today we've written something for you. We bring you some essential moving day tips. Following them will make your move a little bit easier and we hope more efficient too.
This goes without saying but, packing is hard and tedious. Some people tend to go very easy on that and it isn't bad. Provided you have the time to spare. We recommend that you always pack in advance. Here we have the six-week rule. Take six weeks before moving to pack everything. Make sure that you declutter and in the case of big clutter, call a hauling service. With that, you'll have more time on your hands to do other things or to supervise your moving day better. So, don't miss your chance and always get a headstart.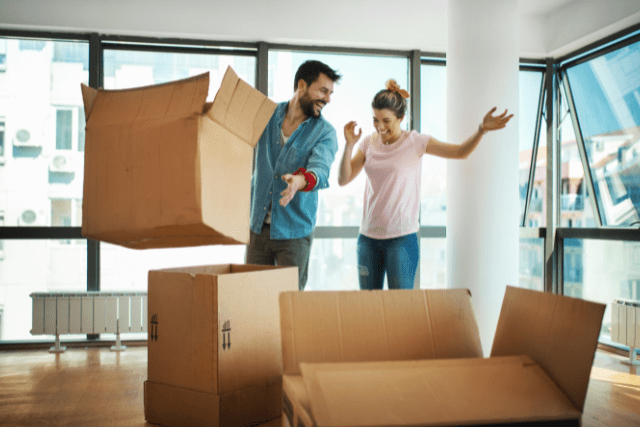 A lot of people if not all people get excited when they move. There's nothing like opening the doors of a new home and placing everything there. For that, we recommend that you make the moving process for movers easier. How? Designate a room to put all boxes and what you've packed there. This will streamline the moving process and save everyone time and effort. If you follow all our essential moving day tips, which aren't many, you're bound to get great results. So, don't hesitate and start following these tips to make the best out of your move-out day.