10 Cleaning Tips for this Summer
Summer is probably everyone's favorite time of the year. No school, work isn't too busy, weather is amazing. We have everything to enjoy it! However, there are a few things we should do before going outside, putting on our swimsuits and having fun. One of those things is cleaning. Here we bring you the 10 Cleaning tips for this Summer.
There is nothing better in summer than the views. Most of which can be enjoyed from the comfort of our home. One of the first things we recommend to do is cleaning your windows. Not only for the views but also because it is a perfect time to do so. With the weather being nicer day by day, you can start doing it and take care of those stains that are hard to spot. Remember to use the proper materials to avoid leaving any marks on them.
Throughout the year our closets gather a lot of things. Clothes mainly, yes, but, sometimes we even clutter them with a lot of other stuff. Summer is a great moment to make us of that free time. Check everything inside it and evaluate what stays and what goes. Out with the old as they say!
#3 Clean your air conditioning filter
Now, this should be done more than just once a year but Summer usually is when we have more free time. Check your filter, it gathers a lot of dust every day. That can be a hazard for those with allergies in your home. Not only that but the dustier the worse it'll be in the long run. Try to do this as soon as you start your Summer vacations to have an allergy-free season!
Again, one of those things we should do at least weekly. Although, we know that with some things to do it might be hard to pay attention. Cleaning your fridge will give you space to get nicer things there. Try to look at the back of every fridge compartment, there can always be some old food as stowaway there. If you are afraid of damaging your appliances, don't worry. Most cleaning companies offer appliance cleaning in their Deep Cleaning Services Chicago.
Going back to things that gather dust, carpets are maybe the number one on the list. Cleaning your carpet should be a priority as soon as you start resting. Actually, before you start. When a carpet is dusty you can actually fair the air all heavy around you. While vacuuming is good we recommend a deep carpet cleaning. You will not regret it. Hiring a Carpet Cleaning Service Chicago can make your life a lot easier too.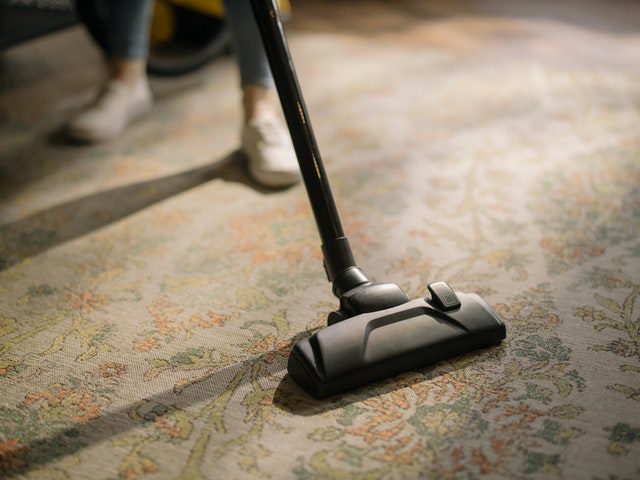 #6 Clean before your grill
#7 Take care of kid clutter
Nothing says Summer more than hosting a barbecue. We all love doing them and they are really fun. Although, our grills do most of the heavy work. After some grilling, they are bound to have stains, food residue, or more. We recommend cleaning your grill at least weekly, depending on the use. do this as soon as you start your Summer vacations to have an allergy-free season!
This year our kids have been roaming around the house more than before. Clutter will surely appear. While before it was easy to clean, these days it is a bit harder due to how much it might be. Taking your time to do it will benefit in organizing all of it. You can even ask your kids to help and make something fun out of it. However, some Maid Services in Chicago will gladly do it for you too.
We mentioned grilling already, yes. But, where do barbecues take place? Your patio, that's right! It should be cleaned ASAP. Now, cleaning a patio can take a lot of time, to be honest. Also, it might not be the most fun activity. Instead, you can hire a Cleaning Service in Chicago to help you with that. Just sit back, relax and get ready to enjoy as soon as they finish with all their cleaning process. Trust us, it is a great help.
A Deep Cleaning will help you a lot if you decide to do one or hire a service that provides it. Even with that, dusting should be done as well. Dust can gather like crazy every single day and we don't even realize it until we see a thick layer of it. Doing some daily dusting can be a good option to prevent all of this. Try starting little by little and you'll see a lot of change throughout your summer.
Maybe it doesn't have to do a lot with cleaning but a good inspection never hurts. Taking time to see what has been affected can give you some time to fix it too. Sometimes we don't know if we are in danger of some leaks until we actually have it. Check your roof, your pipes, and more. You can even call some Drain Cleaning Services in Chicago to help you out. Just don't leave it for the last summer day!
These tips will surely help you to enjoy your vacation. It doesn't matter if you are in downtown Chicago, West Loop, or South Loop, Quick Cleaning covers all these areas. If you are looking for extra hands don't hesitate in calling us! We hope these 10 Cleaning Tips for this Summer help you enjoy your time a lot more!