How To Prepare Your Apartment For A Cleaning Service
When it comes to hiring a cleaning service, it isn't only waiting for them to arrive and that's it. Cleaning should be treated like teamwork. You should get some things ready before they arrive. This will make the process faster and easier. So, today we want to tell you how to prepare your apartment for a cleaning service. Read on to learn how you can make the process take less time and be better. The more prepared your apartment is, the easier and faster the cleaning service will do the job.
Some apartment cleaning services charge by the hour. So, if you want to save yourself some money, you should make sure to sort your trash. All things that are ready to go to the bins should be taken out. If you have things to recycle, then call a junk removal pick up service in Chicago, this is better. But for the normal trash, just get it ready and out of your apartment. When looking for ways how to prepare your apartment for a cleaning service, this is essential. It saves time and leaves less trash for the service to pick up.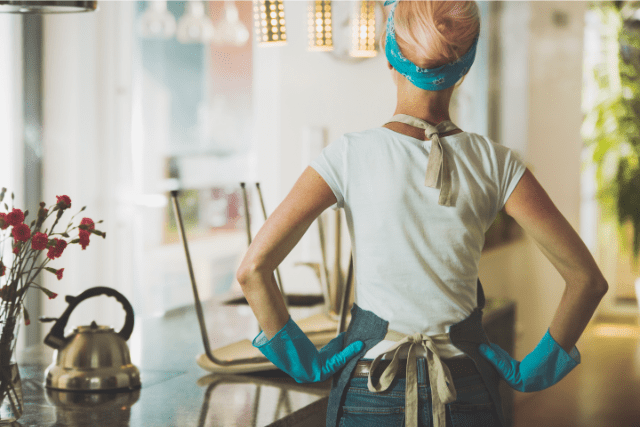 One thing that you should always do is get rid of the clutter. We already have some great guides about decluttering, so you can check one that works for you. But, why do we recommend this? Well, getting rid of the clutter will make the cleaning services' job easier. Why? They'll have fewer things to pick up and figure out where they go. That is why decluttering is a great way to help them. You should always look for ways to keep your apartment clutter-free. And remember, if you need a cleaning service, we are here for you! Call today!