Tips to Deep Clean a Bathroom
If there is one place in the house that takes a lot of time to clean, it is the bathroom. This place, while not being used for a lot of hours, can gather a lot of things that might affect it. From mold to humidity in general. That is why, beyond having a daily checklist for cleaning the bathroom, it is also important to know some tips to deep clean a bathroom. And that's why we are here today. We will tell you all the things to do if you want to keep that bathroom sparkling clean.
Keep it ventilated to make cleaning easier
As mentioned above, one of the most common things that affect a bathroom are mold and humidity. These things can be prevented with several things. The easiest one is to keep the room ventilated. While it can be hard, make sure that as soon as everyone finishes showering, open the windows. This will make the humidity go away in a very natural way. Another thing you can do is dry it as soon as you finish taking a shower. Some people don't do this because they are in a rush but make sure to have a rag or mop to dry the place.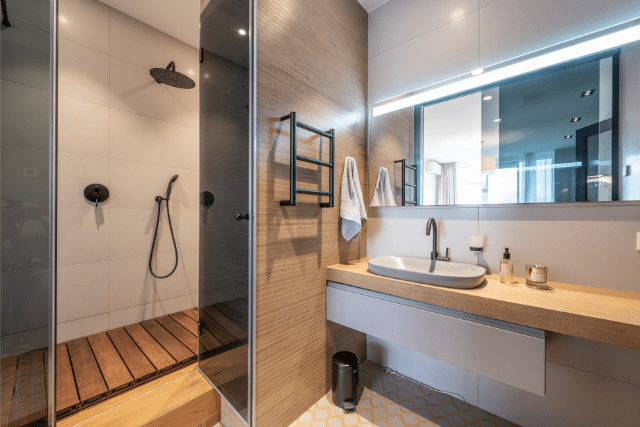 Now, let's start with more tips to deep clean a bathroom. What you can do every time is to look for ways to keep the place clean. You can either get a good cleaning product or you can create some homemade solutions. Baking powder and vinegar do wonders for the sink and toilet. Whichever you choose, make sure to never mix what you shouldn't. Yet, if you prefer some help, call us! We have the best deep cleaning services for your home and apartment so, call today and we'll be there to help.