Tips To Prevent The Flu At Christmas
Winter is here!  And although it is a beautiful season, it is better known as flu season. Most of the contagions that occur are because of inadequate safety measures in offices. Well, today we have some tips for prevent the flu at Christmas. Whether you are a manager or an employee, this article will be useful for everyone in the office. The best way to prevent the flu is to have a germ and bacteria free space. Hire an office cleaning service to help you with this situation.
Contact us now and get your completely free quote! - 24 hour service
Tips to prevent the flu at work
Although nowadays, due to the global situation, we have better hygiene habits, not everyone follows them. So, it is important to remind people of all these things, how? Well, many printing companies sell customizable wall reminders. You can put them up and remove them as soon as you no longer need them.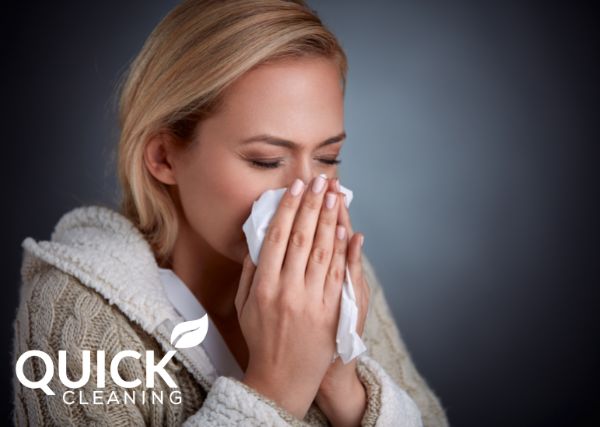 We recommend that you keep the hygiene part in plain sight. This way, people will always pay attention and follow the safety measures. To get started we recommend the following post: Office Cleaning In The Work Environment.
One thing you can do, especially during the flu season, is to hire an office cleaning service in chicago. If you want help, you should never hesitate to ask for it. As you know, the office cleaning business has undergone changes. And today, these companies are aware of what they need. Additionally we recommend the following post: Keys To Office Cleaning And Maintenance.
While in the past, office cleaners only focused on the superficial, today it is different. Deep office cleaning is something that managers request a lot. 
Encourage people to get vaccinated
This topic is controversial when it shouldn't be, but it is. Many people are afraid to get vaccinated. And, while we can't force other people to get them, as an office manager, you should encourage them. There is a lot of information out there about the benefits of vaccinations. Finally we recommend this post: Cleaning Your Office After A Christmas Party.
Interested in hiring a cleaning service in Chicago?
Quick Cleaning is the service you need, our service is available 24 hours a day, this to take advantage of the time in these high sales seasons. We also clean with high quality products that are not harmful to the environment!
Contact us now and receive your free quote!
So, Call us at: 1-773-800-2524 and enjoy a professional cleaning service.