Approaches Of A Commercial Cleaning Service
Many believe that commercial cleaning is the same as janitorial services, but this is not the case. Janitorial services offer essentially the same thing as home cleaning. These are the approaches of a commercial cleaning service.
Commercial cleaning offers specialized janitorial services, companies don't typically use them on such a regular basis. 
For example, if an office suffers fire or flood damage, commercial cleaning companies are often necessary, as they have specialized equipment. If a business has a hazardous materials spill or needs heavy machinery and equipment cleaned, then they should seek commercial cleaning services.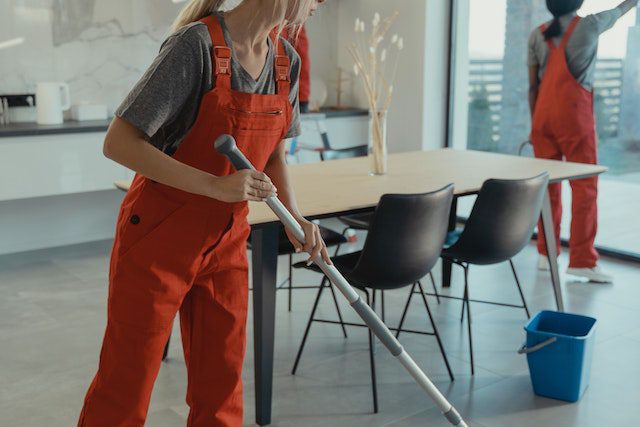 You will need similar equipment and supplies as a home cleaning business, but in addition you will need other higher-grade or industrial-grade equipment. 
For example, a household vacuum cleaner is not equipped to deal with fire and water damage. If you clean construction or heavy machinery, you may need to use high-pressure water cannons to make sure you do a good job.
Commercial cleaning, on the other hand, could be a great option if you have the knowledge to become a valuable resource for certain companies. Also, there is more room to grow in the commercial cleaning business, although it is more niche and expensive to start.
The Market
Because commercial cleaning is more specialized, its market tends to be smaller. Why? There are simply more households than businesses, especially considering that not all businesses need commercial cleaning on a regular basis. 
The number of employees
There is no set number of employees you will need to open a commercial cleaning business. Depending on the specific type of services and what type of businesses you offer them to, you may need anywhere from 5 to 20 employees at each location. 
Finally, Quick Cleaning is the commercial cleaning service you need.
We have flexible scheduling for your benefit.
Contact us now and we will give you a free quote!
Call us at: 1-773-800-2524