Must-Have Cleaning Supplies
Housekeeping isn't an easy task. Whoever said it was, they are wrong. Or might have not done housekeeping the right way. When doing it, there is a lot of things to keep in mind. Today, we bring you some of the essentials that you need to keep track of. And what are they? Well, the must-have cleaning supplies. Cleaning supplies are a must in every home. But, some people get the ones that are not needed. Today we tell you about the most important ones. Read on to learn which ones are the must-have cleaning supplies for any housekeeper.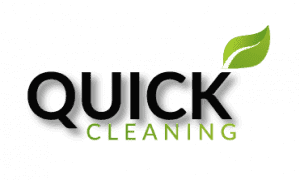 Last-minute cleaning emergencies? Call our 24-Hour Maid Services in Chicago. We Let us help you with your daily cleaning tasks!.
We will divide our guide into a few categories. Starting with equipment. Every housekeeper should have the following equipment:
Vacuum

Broom

Mop (A spin mop would be better)

Toilet Brush
With these, you are good to go. They are not a lot but they'll do the work just fine. A vacuum is a must, especially for homes with carpets. Carpets gather a lot of dust throughout the day. You need to take care of it at least twice a week. Broom and mop are great, specifically for our kitchen floor. Finally, our toilet brush. We can't forget about it. It is helpful, easy to get, and easy to use.
We always recommend getting eco-friendly products. They are amazing and green. You are taking care of your home while also taking care of the environment. And, even if there are a lot of green cleaning products out there, there are some you need.
All-purpose cleaner

Glass and window cleaner

Oven Cleaner

Stainless steel cleaner

Wood cleaner
If you get these products you'll be good to go. They are pretty much all you need. The brand is up to you but as we mentioned before, we prefer green ones. In the end, what is important is that they do the job. However, if you prefer, you can always ask for help. Contact your local maid service for an extra pair of hands. Try to look for the one that offers you the best options. And, for more must-have cleaning supplies, follow us. We bring daily tips to help you with your cleaning duties.