The Benefits Of Cleaning Your Company's Floor Regularly
Having a clean facility in your business is an important matter everyone should address. Many people are aware of the importance of this. And, if we want to be more specific, the importance of having a clean floor. This is because most of the time, we tend to overlook our businesses' floor, but it also plays a key part in your company's appearance. That is why it is so important to always have a Floor Cleaning Company in Chicago that you can trust. So, here are the benefits of cleaning your company's floor regularly.
One of the things that people notice upon coming to your business is the state of the floor. You might think it is not that important, but, in reality, it is. The way it looks can give a general impression of your company to your clients and customers. If the floor seems to be dirty, of full of debris, people might not want to return to your business, thus, you will lose clients. So, if you want to give a good first impression, and keep your clients for a long time, take your time to keep your floors clean.
When your floors are cleaned and well-arranged, this can also show a good and positive impact on your employees. When they feel that their workplace seems to be a comfortable place that is clean and organized, employees might feel cheer up and with a good disposition towards their jobs. Their productivity and efficiently will increase, and they will show more commitment to their job. Your employees might feel happy thinking they are going to work in a comfortable workplace.
Contact us today and learn more about our Floor Cleaning Services Chicago. We offer a wide variety of Floor Cleaning Services for your company. Learn more today and book with us!
A way to preserve your floors for a longer time
Over time, your floors may suffer some damage. With a good Floor Cleaning service, you can avoid this. Regular cleaning will preserve them, and even make them look less scratchy. This is not only important for customers, but also for the comfort of your employees.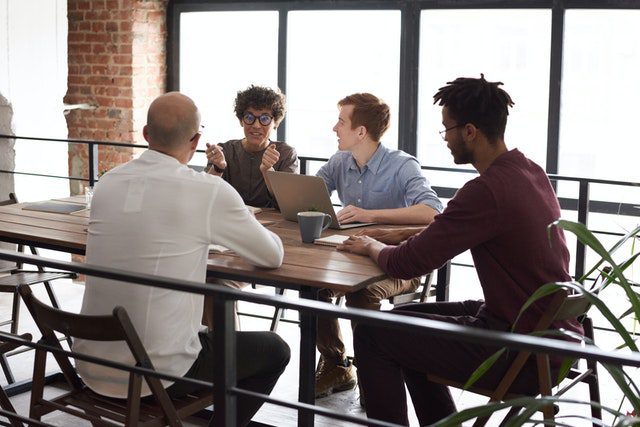 A way to preserve your floors for a longer time
Everyone is aware of how life-threatening can be to work in a dirty place with a floor that seems to harbor a lot of bacteria or germs. A wide variety of diseases can be spread by dirty floors, and this can be detrimental to your workers and customers as well. The first ones might get sick and decrease their productivity, and the latter ones might not want to return to your company due to sickness. So, if you count with a Top Rated Cleaning Company in Chicago, you guarantee that your floors are clean and fresh for them, and keep the diseases away from them and from yourself.
High-quality businesses do it
Well-known companies know how important regular cleaning is. Especially when it comes to floors. This gives your business an elevated image, which will give customers a sense of trust. If you handle it in a proper way, we can assure you that you will be on the right path to success.  Also, remember that for it to be considered "good cleaning", it requires key points. Like Floor Waxing, which will bring elegance and distinction to your floors. The wax will help them look new. 
Better organization in your floor cleaning planning
When you hire a cleaning service, they follow a very organized process. This is a very beneficial thing to do on a regular basis. This way, with excellent Floor Cleaning, you will get:  
Constant mopping: very important for less dirt accumulation and shinier floors. Plus, this reduces the chances of stains that would be more difficult to remove.
Cleaner equipment: this will start the cleaning process in the right way. Equipment that is not in good condition is not recommended. This could only end up in less precise results.
Clean Mats: if you don't already know, the mats help a lot to preserve cleaner floors. And for those who already have them in their business, it is necessary that the mats are always clean. Prevent dirt from customers' shoes, or from the employees themselves, from getting in.
A space free of accidents
This benefit is different from the previous one, but it also involves the well-being of your employees and customers. If floors and not cleaned regularly, anyone can suffer from an accident because floors can become a tripping hazard. They can fall or slip, and suffer from injuries. So, if you want to keep on having successful occupational safety, you need to start cleaning your floors regularly. In this way, you get free of many possible accidents and take care of your employees and clients.