What is a Move Out Cleaning Service
In this post we will make it clear what a moving cleaning service is because if you are thinking of moving and you already have everything ready for your move, we hope it will be very useful. 
We understand that moving is a very complicated process, we understand that and that is why we want to recommend you: How to make a successful move. We believe that it will help you when you decide to move.
You have already signed the contract and all the paperwork involved in the move and you are starting to sort out all your stuff, put it away, label it, etc…
Now, you need to do a thorough cleaning before you move in. You don't want to have a very complicated and laborious task, which will take you many hours to execute and sometimes we don't have enough time because of work . This is a serious problem but fortunately there are moving cleaning services like us that are done by professional people that you will immediately see and enjoy the experience.
Wondering what is a moving cleaning service leads us to think that moving is not just a matter of picking up, packing and sealing all our stuff. It's a pretty heavy job. The idea is to help you avoid the transition to your new space by allowing you to clean the entire house professionally. doing it yourself shouldn't be the only alternative.
If you are concerned about environmental damage and want to go green in your move we recommend our next post that talks about environmentally friendly products.
How is the cleaning process done?
Once the rooms are empty and things are packed up, it's time to make your place sparkle clean. This means we'll clean everything from the stoves to the fans.
Fortunately, the move-out cleaning service includes a comprehensive cleaning checklist. The cleaners are committed and focused on cleaning every nook and cranny of the house. Professional cleaners will sweep every floor and every corner of the house.
They will focus on cleaning the showers, bathtubs and sinks. They will also focus on cleaning kitchen sinks, countertops and appliances.
Fortunately, today's cleaning services can handle all elements of move-out cleaning. We know that if you hire a move-out cleaning service, the apartment will be clean. But if not, we can take care of everything to make your move as stress-free as possible.  
How important is cleaning after a move?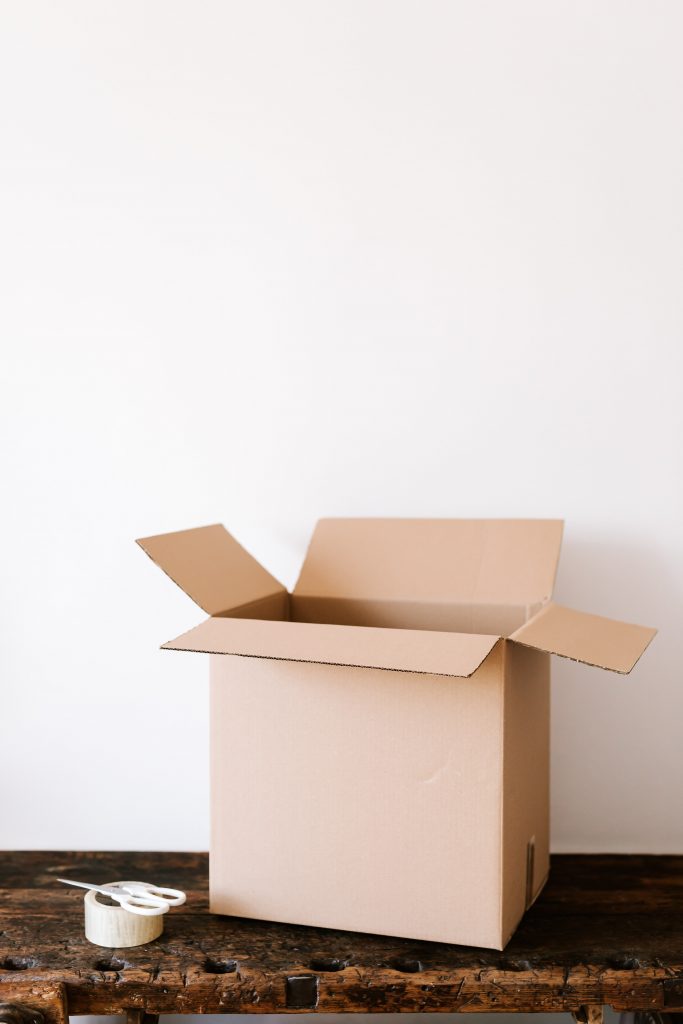 When the need for a move arises, we think about different factors, such as the care of the equipment, the furniture, the transfer, types of packing, cleaning. Cleaning ends up being one of the least important aspects, but is it really so important to plan the cleaning after a move? What benefits do you get for doing it?
Less stress and anxiety. When you plan the cleaning after a move, anxiety and stress take a back seat. Admittedly, an unclean or even untidy environment automatically affects everyone's attitude.
Greater time savings. By planning the cleaning before and after the move, time will be optimized in a very significant way. This allows you to avoid concentrating on activities that can delay more complex tasks, such as moving and dismantling.
More neatness and order. Moving is often done with the intention of improving the environment and style. Therefore, there is nothing better than starting in a neat and tidy environment. Whether it is a home or an office, this is of great value.
Healthier environments. Taking care of your health usually involves attending to small details, including good cleanliness. This is why one of the key benefits is that you will protect your own and your family's health by taking care of cleanliness from the very first moment.
In what type of removals is cleaning important?
When is cleaning up after a move most important? What is a move cleaning service? 
The answer is simple: whenever you are moving house, cleaning is essential. So as not to pass on the same vibes to your home, dust, dust mites.
Moving to a new home: cleaning is included in all areas of the new home, especially in the bathroom and kitchen for obvious reasons. By performing a complete cleaning in these spaces, health risks are also greatly reduced.

Change of tenants:  It is undeniable that a dirty or neglected environment will cause a not very pleasant first impression to the new tenants. That is why, in addition to having established rules to ensure the care of the rented room, it is essential to clean it when your tenants leave. There is nothing better than having it spotless for your new tenants.

Relocation to new offices: Here cleanliness becomes very important, the transfer must be careful to take care of important documents. Besides being careful, you must be responsible because an office can have things of great importance for the development of the company that hires you.
Cleaning before moving:

Cleaning before moving, is the cleaning of your house before it is inhabited and before unpacking your belongings; although it is customary for the previous occupants to leave the house clean, it is not always 100% complied with; this cleaning service is also helpful when you move into your new apartment for the first time.

Post-move-in cleaning: 

This is the cleaning after the move, which consists of cleaning the house after the end of your stay, e.g. end of tenancy, for sale or for rent, among other reasons.
This will allow you to invest your time in other activities that the move requires, while leaving the cleaning of the house or apartment in the hands of expert professionals. 
Without a doubt, we have seen the importance of cleanliness after moving house and the benefits it brings us. The reality is that an environment that conveys cleanliness will always be the most pleasant place to be, as well as allowing you to move out of your home without any dust behind it.
Many people think about all the work involved in paying attention to every detail of cleaning. That is why it is appropriate to leave this responsibility in the hands of true professionals. In addition to the confidence that you have to leave to the company because you entrust them with your things.
Cleaning companies can help you achieve your goals in a satisfactory way without complications. This will allow you to invest your time in other activities that the move requires, while leaving the cleaning of the house or apartment in the hands of expert professionals. 
We hope this post has helped you in your next move, we know it's a complicated process so don't forget to contact us to clean up your move, leave this to professionals. Also don't forget to follow our next posts