What is the checklist for the end of lease cleaning?
The time has come. You need to move out. The lease has actually ended. For many of us, end of lease cleaning is a headache. Maybe we are going to face gigantic amounts of dust and disaster. The truth is it doesn't have to be chaos. Today we answer:  What is the checklist for the end of lease cleaning?
Cleaning services all around the city have a big secret for you. If you want to avoid that chaos in end-of-lease cleaning, just start by cleaning up a little bit every day.
It is necessary to do a periodic cleaning during your stay at that property no matter how long it has lasted. By hiring  Rental Cleaning Services you can keep the property clean and you won't have to face a war against cleaning when you have to move out.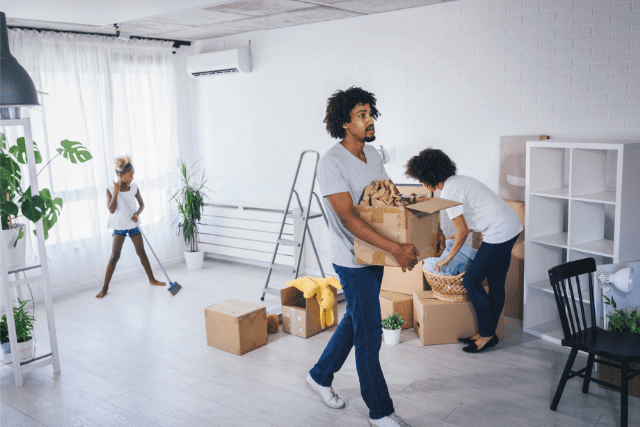 Another spectacular idea is hiring a  Move Out Cleaning Company in Chicago. Here you will have experts in doing all that work that not all of us like.
Checklist for the end of lease cleaning
Now, if you still want to dive into the world of cleaning, here is an excellent checklist that will help you.
The kitchen
In the kitchen you must clean:
Stove.

Oven.

Sink.

Counter.

Stools.

Extractors.

Cupboards.

Cabinets.
Common areas
Walls

Windows

Cabinets and drawers.

Shelves.

Mosquito nets.

Lights and lamps.

Furniture

Appliances.

Floors  and carpets.
Bathrooms and laundry area
Showers.

Sink.

Toilet.

Mirrors.

Cabinets.

Washing machine.

Appliances.
Outside of the House
For the outside of the house you must clean:
Gardens.

Backyard.

Barbecue.

Terraces.

Outdoor furniture.

Swimming pools and Jacuzzis.

Garage.

Garbage cans.

Windows and doors.
At the end of each rental contract, you must clean the interior and exterior of the property. We know that this requires great effort. That is why we recommend hiring the best cleaners in Chicago. This way you will deliver a property even better than you received it.