What To Expect From A Dental Office Cleaning Service
Any business needs cleaning to succeed. Or at least to stand out. Nowadays cleaning isn't a commodity, it is a requirement. Having a clean place will ensure that everyone in it will feel safe, comfortable, and at peace. With dental offices, that is the same thing. When it comes down to cleaning a dental office, it is something essential. Why? The usual stereotype of dental offices is that they are scary. As kids, we feared them and as adults, we do sometimes too. But, it doesn't have to be like that. Cleaning can change the whole look and feel of the company. So, today we tell you what to expect from a dental office cleaning service. One of the best services you can hire for your dental office.
Now more than ever, safety is something paramount. Well, truth is that it has always been. Yet, these days people notice it a lot more. If it comes down to places that need to be sparkling clean all the time, dental offices are one of them. Beyond the normal cleaning to look nice, it is mandatory. For inspections and for the well-being of all. As you know OSHA requires that different companies follow certain standards. It isn't an exception for dental offices. When it comes to what to expect from a dental office cleaning service, you know you'll get cleaning to meet those regulations. This is perfect and something that no other service can offer.
Tied to the last paragraph, there are a lot of protocols that a dental office must follow. While we could delve into
all of
them, we'll focus on the obvious one. Disinfecting and cleaning. People think medical offices and dental offices are the same when it comes to cleaning. That is wrong. Cleaning a dental office has its own way of doing it. Why? Because there are different infectious agents and hazards in that place.
A commercial cleaning service knows all about them. That is why it is important to hire one.
While most employees in the office can clean the normal stuff, they won't know how to tackle more specific cleaning
. Hence, not complying with dental office protocols. So, opt for a dental cleaning service to fulfill all requirements.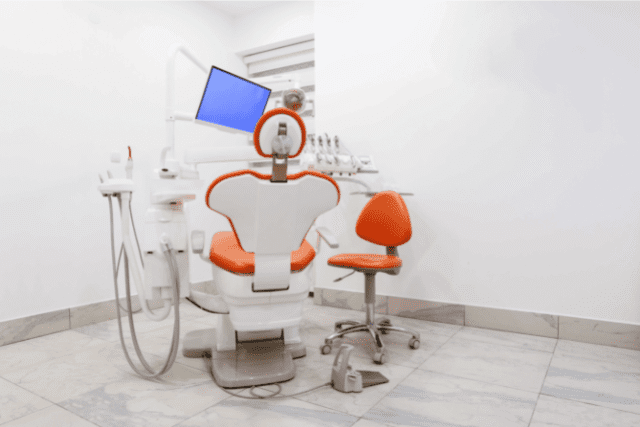 In any business you enter, you can feel the air around it. Hear us out. What we mean about this is the whole feeling that the business has. When it is clean you feel the place fresh, and peaceful, and it looks awesome at that. So, cleaning will not only make your employees feel good, but it'll also help your patients relax. Don't think twice when it comes to hiring a dental office cleaning service. Hiring one is the best thing you can do for it and everyone inside it. It is all about improving the experience and with this, you can achieve it. So, call today and ask about our dental office cleaning services! Our company with more than 10 years of experience is ready to help!