Cleaning in office buildings
Cleaning in office buildings is very important since the presentation in the building must always be neat. The cleaning service responds to the need to maintain order, healthiness and aesthetics in certain spaces that, in addition to looking presentable and providing well-being to those who occupy them, are indicators of the continuous improvement of the environment. So, demonstrate your professionalism with an office cleaning service in Chicago.
Contact us now and get your completely free quote! - 24 hour service
When we talk about the business sector, the cleaning factor is a determining factor in the image of the entity and in the healthiness of the workers/visitors of the buildings or offices, which must be in continuous work of disinfection , due to the degree of exposure they face daily.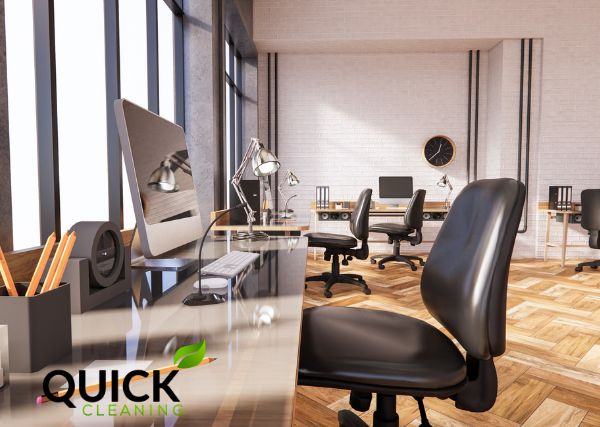 These habits must be reinforced and the corresponding measures must be taken to ensure the common good. In general terms, housekeeping is no longer optional, it is mandatory. For each individual, as well as for each guild, since life itself depends on it. To start with we recommend the following post: Correct Office Cleaning.
Tidy and clean common areas
It is no secret that human beings live daily with millions of bacteria and germs to which they are not immune. This is the only reason why we must reinforce the activities of order and cleanliness in all the spaces with which we are in contact on a daily basis. Also, it is very easy for diseases to spread in enclosed spaces. 
Dust, dirt and multiple residues affect the health of individuals, however for that there are solid companies in charge of providing professional services and integral cleaning. Additionally we recommend you this post: Advantages Of Office Cleaning In 2022.-
A cleaning service for your office building is vital for its proper functioning. Do not hesitate and hire a professional service that will take all the stress off your shoulders. There are different types of cleaning services, you should choose the one that best suits you and your needs. Finally we think you might find the following post useful: Reduce Office Cleaning Costs.
At Quick Cleaning we have more than 10 years of experience, we are the best cleaning service in Chicago. We know that cleaning has no schedule, that's why we offer our cleaning services 24 hours a day, 7 days a week.
We are an honest, professional and efficient service, don't miss the opportunity, contact us now and get your completely free quote!
Finally, Call us at: 1-773-800-2524