Green Cleaning Products for Spring
Spring is a synonym for a lot of things. Rest, relaxation, outdoor activities, picnics, and more. But, you know what really comes hand in hand with Spring? Green things! Look outside, everything is blooming. We have a lot of things here and there that are given to us by mother nature. And, guess what? Green Cleaning Products for Spring fall in that category. Today we want to talk about them. Which ones are safe to use for cleaning. And which ones you can find at home. Find out the best cleaning products for Spring.
We've said it countless times before but some of the most common green materials out there are at home. Which ones are they? Vinegar and baking soda. The combination of these two will really rock the house. Add a splash of lemon juice to them and you'll have a fresh smell as well. Now, these are only for those who want entirely "homemade" products. As a cleaning company, we use them from time to time. Yet, there are companies that sell specific products that work way better.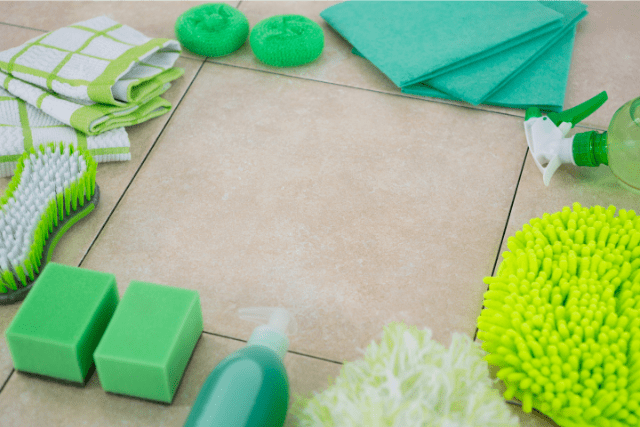 Simple Green is a company that has been in the market for years now. They offer a wide variety of cleaning products. All of them are eco-friendly. They are amazing for home use. You can buy whichever product you need the most and give it the required use. We have a couple of examples here.
All-purpose cleaner Lemon Scent: As the name implies, this is to clean it all. This is a

really

safe choice if you want to take care of your family's health.

Outdoor cleaner: If you want a product that tackles the outside, this is the one. Outdoor cleaning requires a harder product to use. This one will do the cleaning.

Deck cleaner: Finally, something for your decks. This is perfect because it protects wood and cleans every part of your deck.
And these are our top choices for cleaning products. Choose whichever you deem better and get that spring cleaning started.