How To Use The KonMari Method for Decluttering
In life, we are always looking for ways to make decluttering easy. We always look for guides or just someone to help us clean the house. And that is valid, especially if you have a busy schedule to clean. However, there is another thing that you can do to start decluttering and it is very efficient and excellent. Today we want to talk about how to use the KonMari method for decluttering. If you want to follow this amazing guide to declutter several places of your home, read on because today we'll tell you how to use it.
What is the KonMari method?
A lot of people have heard about KonMari. It is a method that makes cleaning a lot more efficient by decluttering. However, this method doesn't focus on going through every room of the house. It focuses on categories instead. That is why it is very important to know how to use the KonMari method for decluttering. Using it will save you a lot of time when cleaning. For this, there are five categories. Clothes, books, papers, miscellaneous items, and sentimental items. Decluttering with these categories will speed up everything when it comes to cleaning your home.k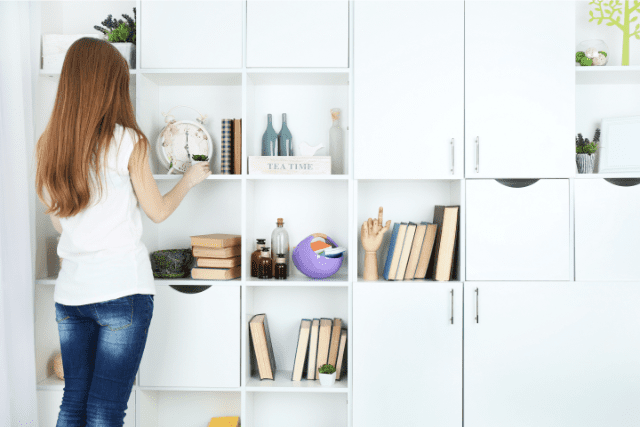 To start using it there are a few steps you have to follow. First, you need to commit yourself. If you don't want to clean, it'll be hard to start. So, always make space to clean everything at home and get in that mindset. Thank every object for fulfilling its purpose before you throw it away. Tidy by category, not by location. Doing so will make the cleaning a lot faster. Finally, follow an order. If you organize the way you'll clean, you will notice how fast it'll be. So now that you know, start decluttering with this method and enjoy the results.