Most Common Allergens at Home
Allergies are here, they are coming at full speed. That is really the only downside of Spring. Other than that, the season is beautiful in Chicago. During this season we see a lot of people moving in and moving out of homes. And one of the things they tend to find when they arrive is allergens. Some are left behind by previous tenants and some appear due to the season. Today we tell you which are the most common allergens at home and how to get rid of them.
You moved out and didn't clean the whole house properly, and now the whole family has allergies?
Don't worry, we can help you. Call us at 773-800-2425 and ask for your Move Out Cleaning Chicago  in which we will disinfect the whole house to avoid allergies.
Cleaning Service Chicago
Most Common Allergens at Home here
To no one's surprise, we have dust on the top of the list. Dust mites can appear everywhere. Especially during moving day. Either when moving in or out, they appear. 
The amount of dust that is lifted during packing is enormous. The best way to get rid of this is by cleaning constantly.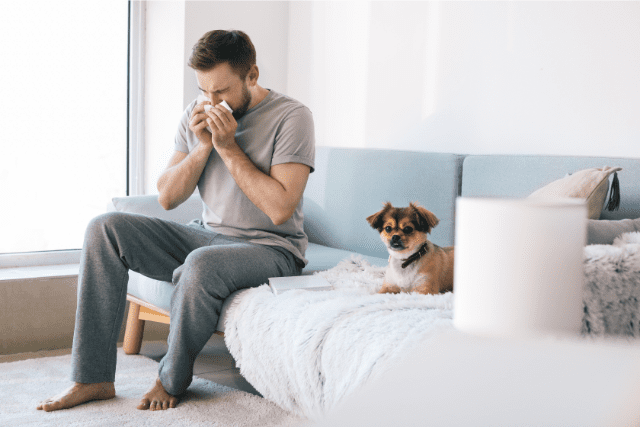 You can do a daily sweep on the entrance and the most used areas of the house. If you're moving out you might have to do a whole cleaning then. Either way, cleaning is the best thing to do. In the case of having carpets, vacuum twice or thrice a week. That'll get rid of dust at home.
Most Common Allergens at Home 100%
One of the most common allergens at home is also mold. Mold appears during this season but not because it is Spring. It appears because some people tend to leave snow build-up on the tops of their houses during Winter. If people do not remove snow properly then they'll have a lot of mold appearing soon. 
The way to remove this allergen is by preventing it to appear in the first place. There are a lot of products out there that can get rid of it. You just have to find the one you prefer and apply it.
There are more allergens but for this season these are the most common ones. Take care of them in time and avoid any allergies.