Tips to Clean Upholstery at Home
There are a lot of things to clean at home. Or rather, everything needs cleaning. But, some of the things inside our house can be tedious to clean. It can be difficult to trick your mind into cleaning, however, sometimes you have to do it. You'll find a lot of cleaning and decluttering checklists out there and there is always one thing you won't see in them. Upholstery. Cleaning your upholstery is very important to keep all parts of your home clean. That is why today we've prepared some tips to clean upholstery at home. So, read on to learn about the best tips we have for you this time.
The first of our tips to clean upholstery at home is to get rid of all the things that are on top of the furniture. We recommend that you vacuum your upholstery at least weekly. Doing so will ensure that there won't be a lot of things to stain it or make the dirt even worse. So, as always, grab your favorite vacuum cleaner and start cleaning everything in your living room or in any other room. This is part of deep cleaning and if you leave it for last, it will be bad.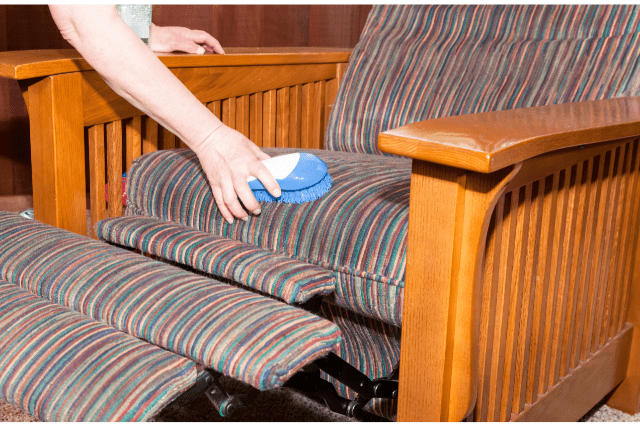 Don't use things with chemicals
There's nothing worse than starting to clean your upholstery just to find out you've stained it with your products. It is important that you always do your research when it comes to cleaning upholstery. Some products can stain it and it will be very bad. Yet, you can look for a deep cleaning service to help. For that, we have the best deep cleaning services in the city. All you have to do is call and we'll be there in a matter of minutes. Don't hesitate and get some help today!