When is the best time to move to Chicago
Before we ask ourselves When is the best time to move to Chicago, it is necessary to look at the origins and important factors of Chicago.
The actual city of Chicago did not begin to be built until 1833, as the city's climatic conditions and the strength of its rivers and swamps did not make it an inviting place to live. However, after 1833, industry grew so much in the city that it soon began to receive immigrants from all over.
Chicago is the third largest city in the United States and is located on the shores of Lake Michigan. It is a vibrant city and has much to offer residents and visitors alike. The arts, history, sports, wine and food are just a few of the many highlights that make up Chicago.
It is a city very familiar with nightlife. People don't sleep here, you can decide from a countless number of places to have a drink. In addition, many of these bars have terraces open 365 days a year so that customers can enjoy the SKYLINE while relaxing with a cocktail.
Chicago is one of the best rated cities to move to in the United States. Because of its catalog of eccentric neighborhoods, excellent food due to its cultural diversity and therefore a city full of many cultures.
People are definitely looking for any excuse to pack their bags and move. Of course, the largest percentage of movers are people moving from one neighborhood to another within Chicago.
Many unknowns about When is the best time to move to Chicago.
Here we will discuss when is the best time to move in Chicago and also the importance of hiring a Chicago moving company for when you plan to move.
Factors of moving in Chicago
The various factors listed will help you make an informed decision about when is the best time to move to Chicago:
– Chicago's population is 2,724,546 million in 2016, the metro area alone has an estimated population of 9.4 million.
– Depending on the area, but approximately 30% of the population speaks Spanish, Polish, Arabic and Chinese, this varies depending on the neighborhood you wish to move to.
Property prices and rents vary greatly depending on the area you live in.
Approximate monthly rental prices in Chicago are:
– 1-bedroom apartment in downtown: $1,200+
– 1-bedroom apartment on the outskirts of downtown: $900+
– 3-bedroom apartment in the downtown area: $2,500+
– 3-bedroom apartment on the outskirts of downtown: $1,300+
Food, Grocery and Restaurant Costs in Chicago
Chicago has 7,500 restaurants throughout its territory so you will find whatever dining experience you are looking for. Deep dish pizza is one of the most famous dishes in Chicago, besides the usual supermarket chains, there are also many popular farmers markets and supermarkets spread throughout the territory, adding that it is full of places to get food at a more than reasonable price, so you will not find problems to find something to your taste and reach.
Let's talk about one of the points that interests us the most, wink wink, the cost of beer.
The cost obviously changes if you go to a bar, restaurant, supermarket, discotheque, as everywhere the prices change depending on where you intend to consume it, the costs range from half a liter of beer at $2 to $8, also adding the factor of the area. As everywhere, there are different zones but 
The CTA (Chicago Transit Authority) has an efficient transportation system consisting of buses and elevated trains, which means that many Chicagoans do not use the car to go to work, shopping or to go out at night. So one less worry to consider when relocating. 
Our move out cleaning services in Chicago are here to help you with your cleaning. Don't stress over your security deposit. Leave that to us. With our cleaning, you'll get every penny back the day you move out. Book today!
Tourist attractions near Chicago
Another point to consider is the nearby cities that Chicago has, many of them are important tourist spots so depending on the area you want to move to you should get to know them.
Like the Forest Preserves of Cook County which is a park located in River Forest which is located less than 12 miles from Chicago or an afternoon of horse race betting at Hawthrone Race Course in Cicero which is 4 miles away, or do you want to go for a walk among exotic plants? Then Oak Park Conservatory is just what you need.
There is no need to worry about moving within Chicago for having a tourist spot because, as we can see, the city has tourist sites for all kinds of tastes and/or occasions.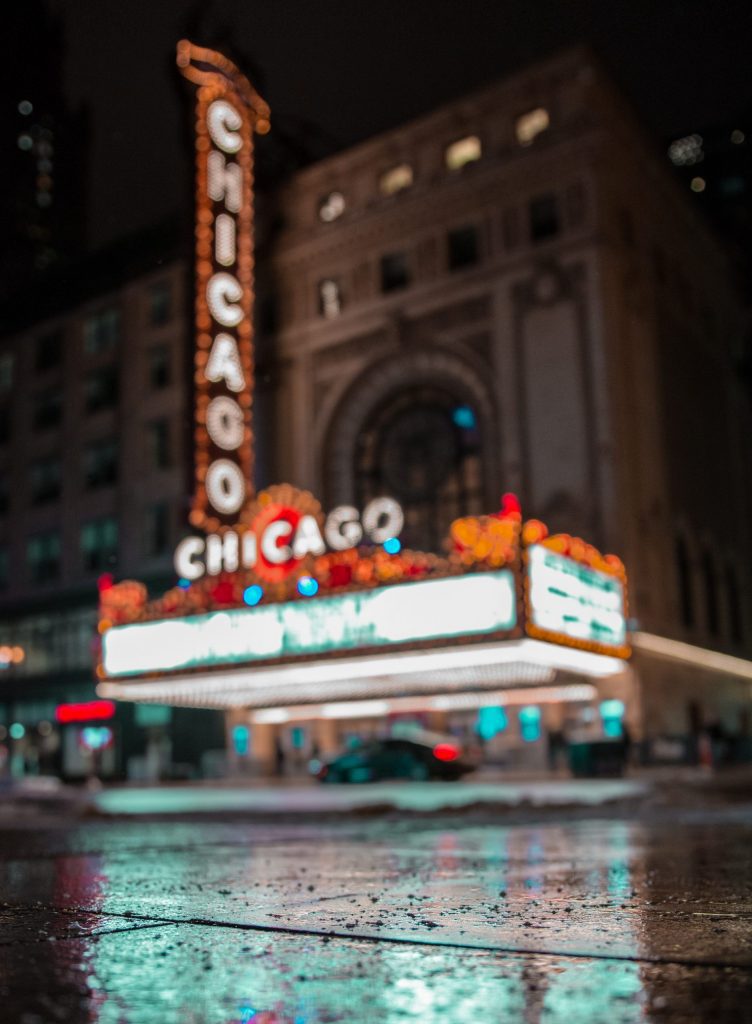 The most convenient time to move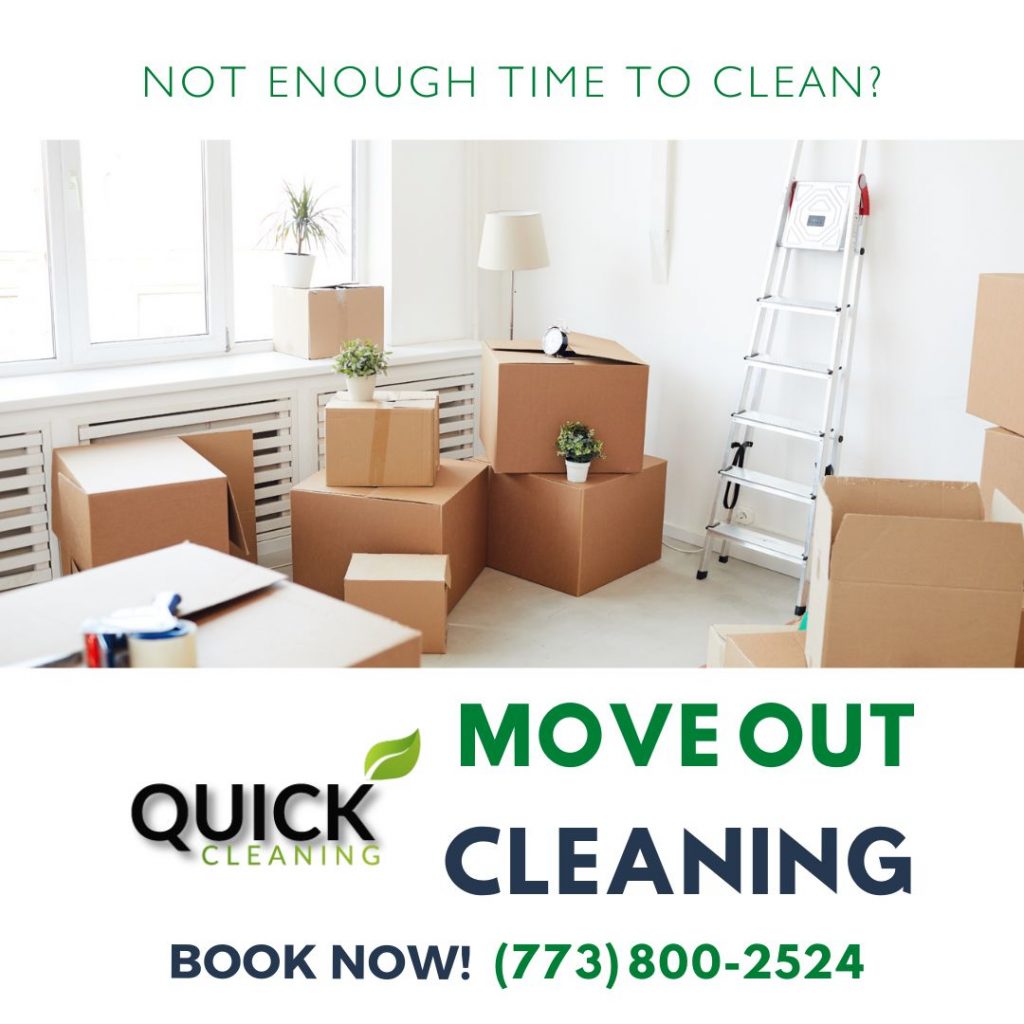 Before we look at the best time to move in chicago, we must analyze the best cleaning tips for that day, if you are interested we recommend you to read: Quick Cleaning Tips For Your Moving Day
The weather in Chicago is very varied and this can influence your decision due to the different problems that the weather can generate.
Chicago has cold winters, often the temperature drops below freezing point and the summers are very hot, as we mentioned before, the temperature changes are very frequent. In the spring from March to May the temperature changes are very unstable, it is also the season of breezes coming from the lake, they are often cool but in some cases become extremely cold.


Summer in Chicago goes from June to August, this season is very hot and sunny, there are momentary thunderstorms in the afternoons because it is the rainiest season. This season is the most recommended for outdoor activities.
Autumn, which runs from September to November, is the most stable period of the year, generally with less rainfall. The days have cool temperatures, although in early September it is still hot and humid.
Winter in Chicago starts from late November to early March and is quite cold, snowfalls can become quite large storms with gusts of wind that will increase the feeling of cold.
People are always looking for moving cleaning services in Chicago. It's a great way to ensure that your home will be clean as soon as it arrives. And, it works the same way if you are moving to another neighborhood. Same day cleaning services in Chicago can also be beneficial. It gets you one step ahead of the time-consuming move, cleaning up after yourself before you bring your things in. Will you have an event to celebrate your new move? Read here for some useful tips
We know that moving can be daunting. Get a load off your back by hiring our same day move out cleaning services in Chicago. We can be there in a matter of minutes. We work 24 hours a day to offer the best cleaning for your home. Start your free estimate today! 10% OFF Your first Service.
When is the best time to move to Chicago?
The best time is subjective because it will depend on the factors that you consider important such as heat, rains, movement on the streets, etc..
Don't worry about leaving your house clean anymore, if you plan to move to this city or move to another neighborhood, don't hesitate to ask for the best cleaning service in Chicago. Planning your move in advance will make your life easier.
One of the most sought after services is Moving Cleaning. People look for them whenever they empty their house. Packing and cleaning on the same work day is so complex; why not lighten your load? With Move Out Cleaning Chicago's services, you'll have the easiest move of your life.
For more cleaning tips, remember to follow us. And, if you're moving soon, you can always request our move-out cleaning services.
If you are interested in green cleaning in your home we recommend you to read: Green Cleaning For A Healthy Environment